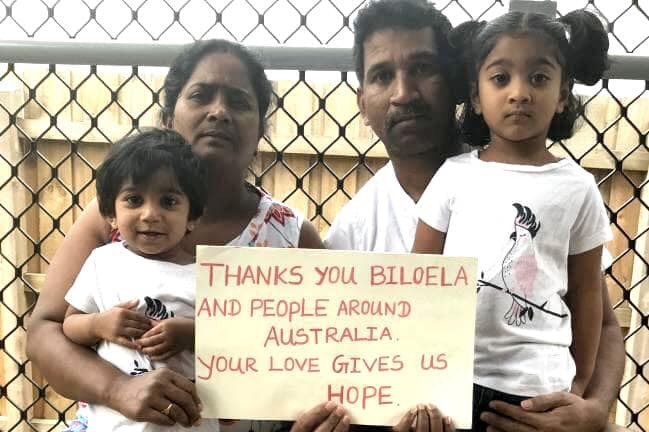 Dear Prime Minister,
I imagine that as a Christian man, and particularly one with a family, you must not have heard about this family of Tamil asylum seekers being held in detention on Christmas Island.
They were torn from the Biloela community that had taken them to heart and have been in detention for years for no crime. They are simply seeking asylum from ethnic persecution.
Now, since you are a Christian man, and I've told you this disturbing news, I invite you to consider the question of what would Jesus do.
Well, to save you any confusion, I can pretty confidently tell you that Jesus would show them love and compassion and free them to return to their adopted community in Biloela.
We are deeply concerned about one of the daughters who has been brought back to Australia for urgent medical attention.
Now, Prime Minister, if it was one of your daughters who was rushed into hospital, I have no doubt that you and the missus would want to be there with your daughter.
So I am asking you, as would any fair-minded Australian, to bring the family back to Australia and let them settle in peace in Biloela.
Take your Jesus moment and do the right thing.
Your humble publican
Mervyn Purvis
Proprietor, Landlord and Pub Test Specialist.